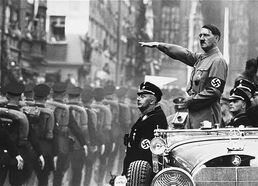 Upprätthållande av ordning och lydnad. Att tillhöra en viss disciplin betyder att tillhöra ett visst fack. Dans liksom teater är discipliner med vissa inneboende regler och ordningar.
Dålig disciplin
Edit
När vi kommer för sent till repetitionerna på teatern saknar vi disciplin. Om vi pratar fritt och brett och fikar väldigt länge och upptar mycket tid med att snacka skit istället för att arbeta kan det eventuellt saknas disciplin i gruppen, eller saknas en ledare som disciplinerar gruppen.
Disciplinering
Edit
Skolan är en plats för disciplinering. Eftersom ung scen/östs publik till 90% består av skolor kan man se det som att ung scen/öst är del i skolans disciplinering, del i att skapa ordning och lydnad i samhället. Som teater måste us/ö förhålla sig till detta faktum. Publiken avläser ju teaterns föreställningar utifrån skolans disciplinerande kontext . De förväntar sig att bli undervisade, fostrade och uppmanade att lyda.
Ad blocker interference detected!
Wikia is a free-to-use site that makes money from advertising. We have a modified experience for viewers using ad blockers

Wikia is not accessible if you've made further modifications. Remove the custom ad blocker rule(s) and the page will load as expected.