Drakar förekommer ibland i scenkonst, t.ex. i Done Did Do.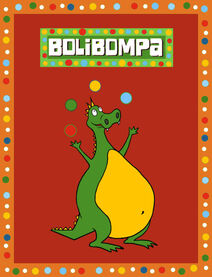 En drake är ett stort ödle- eller ormliknande flygande djur. Det förekommer drakar i flera
kulturers
mytologi. I svensk folktro kunde draken förvandla sig till vad den ville. Drakarna brukade inte ha vingar, men kunde flyga ändå.
I nästan alla religioner som finns eller funnits, har funnits drakar.
Drakar kan se ut på många olika sätt. Vissa har vingar och andra inte. Vissa har bak- och framben och vissa bara bakben.
En god drake som de flesta av oss i Sverige känner igen är barnprogrammet Bollibompas egna maskot. De flesta både stora och små har fått lära känna den stora snälla glada draken.
Drakar i rollspel
Edit
Inom vissa rollspel delas drakar upp efter färg. Metallfärgade ( metalic, guld, silver, etc.) är goda och "vanliga". ( Chromatic) (gröna, röda, blå, svarta och vita) är onda.
blå sprutar blixtar
röda sprutar eld
svarta sprutar syra
vita sprutar kyla
gröna sprutar gas
gyllene kan göra samtliga saker enligt ovan
Ad blocker interference detected!
Wikia is a free-to-use site that makes money from advertising. We have a modified experience for viewers using ad blockers

Wikia is not accessible if you've made further modifications. Remove the custom ad blocker rule(s) and the page will load as expected.