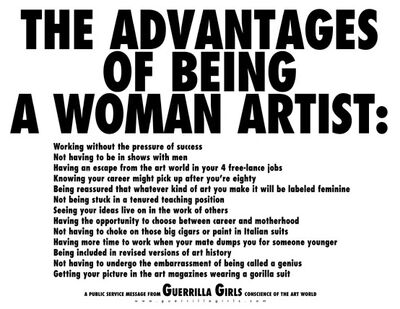 Feministisk aktivism kan vara att gå i demonstrationståg för jämställdhet mellan könen. Det kan också vara att bränna ner porrklubbar och skicka hatbrev till kända våldtäktsmän. Feministisk aktivism kan vara mycket subtil, t.ex. att gömma undan sexistiska tidningar som Slitz och Veckorevyn i hyllan på Hemköp eller helt enkelt låta kvinnor och tjejer komma till tals i olika sammanhang där de inte brukar få komma till tal.
Föreställningen Jösses flickor – Återkomsten av Malin Axelsson, Margareta Garpe och Suzanne Osten innehöll fiktiva skildringar av feministisk aktivism, medan t.ex. produktionskontoret/nätverket W.I.S.P utövar feministisk aktivism i form av scenhändelser.
Externa länkar
Edit
Ad blocker interference detected!
Wikia is a free-to-use site that makes money from advertising. We have a modified experience for viewers using ad blockers

Wikia is not accessible if you've made further modifications. Remove the custom ad blocker rule(s) and the page will load as expected.