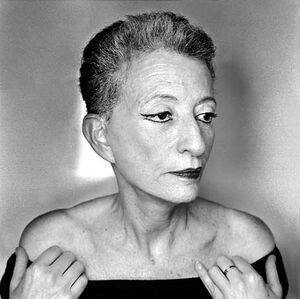 Feministisk teori kan användas som verktyg och inspiration i scenkonst, precis som sociologisk teori (Marx, Engels) eller psykoanalys (Freud, Jung, Miller, Klein) ofta används som verktyg och inspiration i svensk teater.
På Unga Klara har just psykoanalys ofta använts av Suzanne Osten i skapandet av scenkonst, liksom queerteori, och på Teater Tribunalen är Marx och Engels återkommande husgudar.
Fältet feministisk teori har exploderat sedan 1970-talet. Exempel på feministiska teoretiker:
Mary Wollstonecraft
Simone de Beauvoir
Hélène Cixous
Bell Hooks
Externa länkar
Edit
Tema Genus, Linköpings Universitet
Centrum för genusvetenskap, Uppsala universitet
Ad blocker interference detected!
Wikia is a free-to-use site that makes money from advertising. We have a modified experience for viewers using ad blockers

Wikia is not accessible if you've made further modifications. Remove the custom ad blocker rule(s) and the page will load as expected.