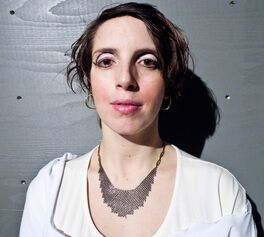 Forskning syftar till att göra nya upptäckter och finna ny kunskap, t.ex. om tobaksrökning, jämställdhet, barndom eller scenkonst och teater. Ofta utgår forskaren från en fråga eller hypotes, samlar sedan in uppgifter med olika metoder, t.ex. genom att mäta, intervjua eller videofilma. Sedan tittar forskaren på det material hon/han fick och analyserar det: Vad betyder det? Vad visar det på? Utifrån detta drar forskaren sin slutsats, t.ex. att kvinnor diskrimineras på arbetsmarknaden, att tobaksrökning framkallar cancer eller att klassrummet är en plats där vissa hierarkier råder mellan vuxna och barn.
Konstnären som forskare
Edit
Konstnären kan inta en forskande roll. En föreställning kan ta form genom att konstnärerna förhåller sig som forskare till konstverket. Vi går ut med en fråga eller hypotes, samlar in material, gör research, och frågar oss sedan vad detta kan bli?
Att scenkonstforska kan också vara att pröva nya metoder och utveckla en idé, t.ex. att som Unga Klara i projektet Babydrama ställa sig frågan: Går det att göra scenkonst för bebisar? Suzanne Osten och Unga Klara har scenkonstforskat sedan 1970-talet.
Att inta en forskande roll som konstnär är att sväva i osäkerhet, att oavbrutet lära sig mer och erövra ny kunskap. Den forskande konstnären är ständigt ute på fält som är okända och bryter ny mark inom scenkonsten. Att vara en forskande konstnär är också att ständigt tillåta sig att bli berörd och engagerad.
Forskaren som konstnär
Edit
I ung scen/östs och Bastardprouktions projekt Done Did Do laborerar gruppen med att inkludera en forskare från Tema Barn vid Linköpings Universitet i det konstnärliga teamet. Vad händer när scenkonsten låter sig påverkas av forskning och forskningens kritiska frågor kring t.ex. barn och barndom?
Externa länkar
Edit
Tema Barn, Linköpings Universitet
Ad blocker interference detected!
Wikia is a free-to-use site that makes money from advertising. We have a modified experience for viewers using ad blockers

Wikia is not accessible if you've made further modifications. Remove the custom ad blocker rule(s) and the page will load as expected.