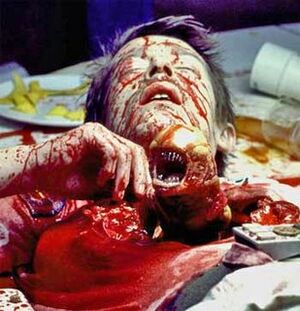 Att parasitera är att livnära sig på någon annan på ett sätt som är skadligt. Det sägs ibland att konstnärer är parasiter. Scenkonsten är en bransch där alla härmar, plagierar, kopierar, imiterar, dokumenterar, skriver ner och gestaltar sådant som vi hör, ser och uppfattar runt omkring oss. Det är inget konstigt att göra det. Det är en grundläggande mänsklig drift att härma.
Ad blocker interference detected!
Wikia is a free-to-use site that makes money from advertising. We have a modified experience for viewers using ad blockers

Wikia is not accessible if you've made further modifications. Remove the custom ad blocker rule(s) and the page will load as expected.