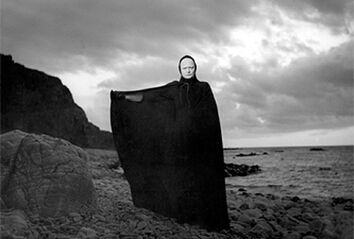 Den tomhet som följer när en scenkonstproduktionsperiod är över. Vi kan få fysiska utmattningssymptom, känna ilska, sorg och uppleva mental trötthet. Eftersom en arbetsprocess alltid innehåller större eller mindre kompromisser och konflikter kan vi också försättas i en tids självreflektion. Vad hade jag kunnat göra annorlunda? Hur var min planering, höll den? Det är viktigt att utvärdera en process så att vi lär oss och utvecklas till nästa gång.
Post production depression kan också vara härligt. Vi kan drabbas av melankoliska och blödiga känslotillstånd och sakna de som vi arbetade tillsammans med intensivt. Vi fäller en tår för att verket har blivit så bra och för att publiken tycks uppleva något speciellt som förändrar deras liv för evigt.
Ad blocker interference detected!
Wikia is a free-to-use site that makes money from advertising. We have a modified experience for viewers using ad blockers

Wikia is not accessible if you've made further modifications. Remove the custom ad blocker rule(s) and the page will load as expected.