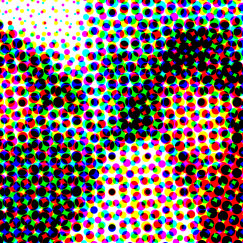 Ett system av rutor eller punkter.
Vi kan tala om att vi ser världen genom raster som består av olika värderingar och normer som vi är uppfostrade med och har lagt oss till med genom åren. Att se genom ett raster är lite som att se världen genom ett smutsigt fönster. Det är omöjligt att se vad som verkligen är där. Vi kan bara ana verkligheten.
Vi kan också välja ett särskilt sorts raster att se världen genom, t.ex. ett raster som består av socialistiska idéer – då ser vi kanske världen i termer av klass och klasskamp.
Ad blocker interference detected!
Wikia is a free-to-use site that makes money from advertising. We have a modified experience for viewers using ad blockers

Wikia is not accessible if you've made further modifications. Remove the custom ad blocker rule(s) and the page will load as expected.